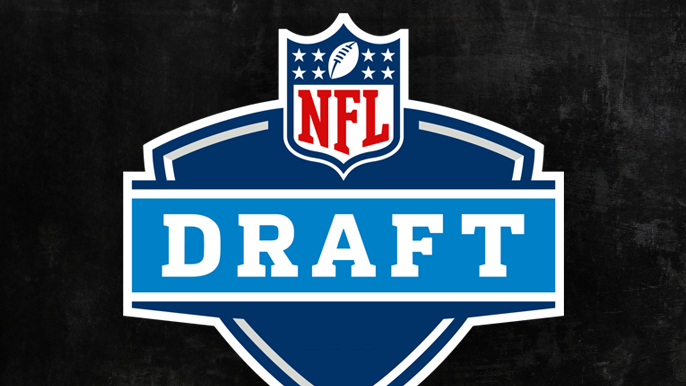 10: Pittsburgh Steelers select David Bush
David Bush played for the University of Michigan and was a great inside line backer there. His speed is extraordinary and is great with man to man coverage. I think that this was a great pickup for the Steelers.
9: Buffalo Bills select Ed Oliver
As well as David Bush he has great speed. He went to the University of Houston and was a pretty good defensive tackle. His quickness is great and his ability of getting to the quarterback is special. I think that he'll not do that well at Buffalo.
8: The Detroit Lions select T.J. Hockenson
The lions were desperate for a tight end and they just got one. T.J. Hockenson was the best tight end going into this draft. He is good at catching as well as blocking. I think that he will do well at Detroit because of his unbelievable skills.
7: The Jacksonville Jaguars select Josh Allen
Josh Allen is an amazing offensive line backer. He has outstanding speed and is a great tackler. Josh Allen definitely should have been drafted earlier but he wasn't. This was a great pick for the Jaguars and I see good things that will happen to him in the future.
6: The New York Giants select Daniel Jones
Daniel Jones played for Duke University and was an average quarterback there. His skill was unknown of until the N.F.L draft started. This pick was unusual because they had a great opportunity to pick much better quarterback such as Dwayne Haskins ( who was picked 15th overall by the Redskins) or Drew Lock( who was picked in the 2nd round by the by the Denver Broncos.) I think that Daniel Jones won't play well and the Giants decision of picking him was wrong.
5: The Tampa Bay Buccaneers select Devin White
Devin White was a great pick for the Buccaneers! His speed is amazing and he is great at covering players. He was expected to be drafted in the first round but people weren't sure where he would go. I think that this was a good pick for the Buccaneers and Devin White will be a great player to add to their roster.
4: The Oakland Raiders pick Clelin Ferrell
People are wondering "Who is Clelin Ferrel?" He is a fast and flexible defensive end who went to the University of Clemson. He can tackle the quarter back in a split second and was underrated going into the draft. I think he will do well with the Raiders and he will be a Pro in 2024.
3: The New York Jets select Quinnen Williams
Quinnen Williams is an amazing defensive tackle. His speed and size make him amazing. He was projected to be picked in the top 5. I think that he'll do well with the Jets because of his strength and speed.
2: The San Francisco 49ers select Nick Bosa
Nick Bosa is a great linebacker and his speed is outstanding! As you might know, his brother is one of the the best defensive ends in the N.F.L right now. His dad was a first round pick as well. I think he'll do well at the 49ers because of his great hands and speed.
1: The Arizona Cardinals select Kyler Murray
Kyler Murray was the best quarterback going into this draft. His arm power is great and he is a great scrambler. The one problem with him is that he is only 5 foot 10, which is short for the N.F.L. I think that he'll do very well with the Cardinals but won't ever become a Pro.