*Sigh*, The Area 51 Raid was A Bust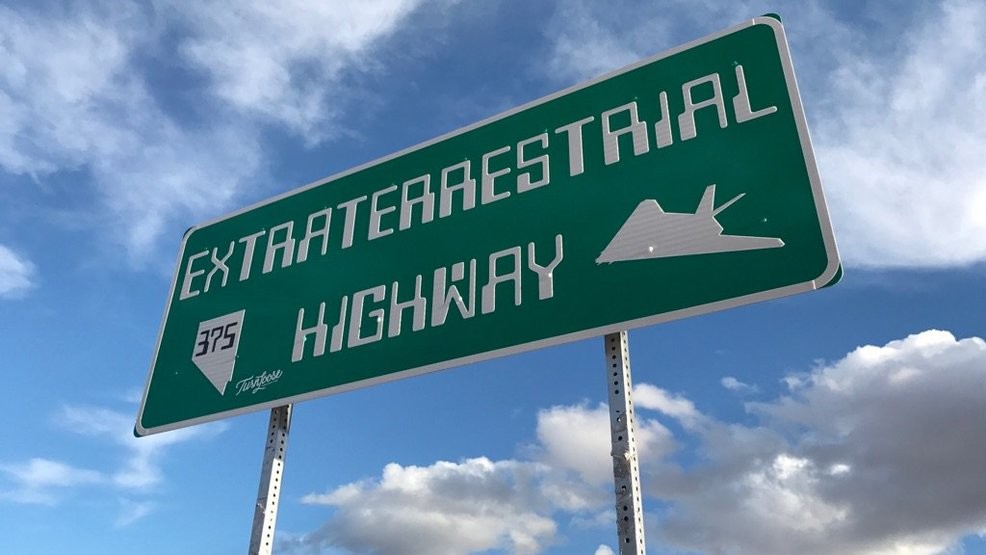 By:Bill Yan, 6th Grade
So, as many of you may know, Area 51 is a supa-classified base with supposed aliens and all that blah, blah, blah.
As some of you may also know, about 2 million people signed up for a Facebook event that planned to storm Area 51 last Friday, at 6 AM Nevada time.
As some of you may ALSO know is that the Facebook page was taken down by the FBI a couple weeks ago, but about 400,000 plane flight tickets to Nevada were booked nevertheless.
Now, what most of you don't know is that out of those 400,000 people who signed up, only about 125 showed up at the planned time, so, it didn't exactly go like this…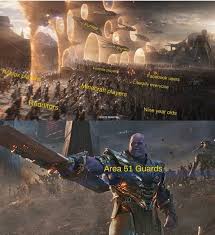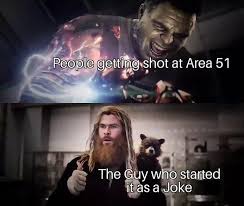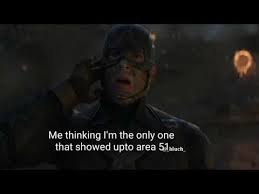 Uhh… yeah.
Area 51 Raid pridiction:
Out of all the people that "raided" Area 51, only 5 were arrested. They were all arrested for tresspassing, but one of them was drunk, and only one of them went to Federal Prison, sooo….. It was totally a bust
get your Pewdiepie raid memeness here:
Next stop: AREA 52, OCTOBER 30th. BE THERE.
P.S. you must get your spooky boi bones ready for the raid.
(Area 52 is where the government hides all the REAL secrets, like Shrek 5, The Bee Movie 2, The T-Series Antidode…
Wait, hold on a sec, I think the FBI is at my door…